Written Appraisals
Our written reports come with the reassurance of being completed in accordance with the requirements of the International Society of Appraisers and the Uniform Standard Principles of Appraisal Practice (USPAP).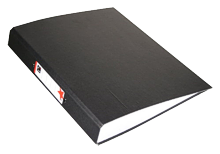 These reports are tailored to your needs and are used for many different purposes including:
Estate tax liability
Charitable contributions and other IRS purposes
Acquiring and updating insurance policies
Claims against moving and storage companies
Equitable distribution when writing wills and divorce settlements.
These bound and printed reports include a cover letter, item listing with values for each item and a total, photographs, and background information on specific items when applicable.
Full written report: $65 per hour
Two hour minimum. Hourly rate applies to time on and off site.
Whether your need is for a single item or an entire estate to be appraised, we are prepared to assist you with a complete and accurate valuation of your personal property.
"
When I needed help with my father's estate, Claycomb Appraisals was courteous, quick, and understanding.
"
- Paula C.
Proud Member of: