Zelda Zonk Vintage Clothing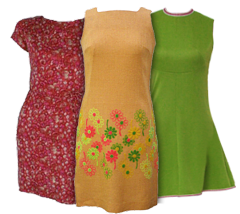 Affordably priced wearable Vintage Clothing and Accessories from Victorian to the 1980s! We can outfit you from head to toe with our thousands of items.
Clothing
Hats
Purses
Lingerie
Eye Glasses
Men's Apparel
Neckties
Formal Wear
Bathing Suits
We have an eclectic mix of designer names, elegant accessories and fun stuff.
Specializing in making you stand out!




"
When I needed help with my father's estate, Claycomb Appraisals was courteous, quick, and understanding.
"
- Paula C.
Proud Member of: