Claycomb Appraisals and Estate Services
Claycomb Appraisals and Estate Services will competently produce appraisals for such varied needs as: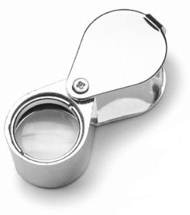 Dissolution of marriage
Insurance
Estate tax
Damage claims
Charitable donation
Equitable distribution
Resale
Whether your need is for a single item or an entire estate to be appraised, we are prepared to assist you with a complete and accurate valuation of your personal property.
Claycomb Appraisals and Estate Services adheres to the appraisal principals and practices of the International Society of Appraisers (ISA), the Appraisal Foundation, and the National Uniform Standards of Professional Appraisal Practice (USPAP).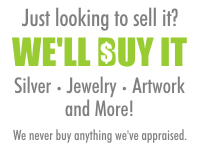 Our experience in the personal property field is second to none. Each appraisal assignment we perform is held to the highest level of scrutiny. We pride ourselves on our honesty, integrity and commitment to service. All of our appraisals are prepared with the knowledge that we are ready and able to stand up in court, if necessary, to justify our findings.

Onsite appraisals of antiques or residential contents are usually done to appraise multiple items. The average onsite appraisal of an entire home's contents or collections generally takes 3-4 hours for the onsite evaluation and typically an equal amount of hours off site for research and report development. This is an estimate only. The time spent on site is dependent on multiple factors (please see preparing for an on site appraisal)
"
When I needed help with my father's estate, Claycomb Appraisals was courteous, quick, and understanding.
?
- Paula C.
Proud Member of: